Welcome to Jessamine County Arts!!
We believe the arts teach valuable life skills, such as effective communication, responsibility, professionalism, integrity, perseverance, and working as an ensemble. Arts are a legitimate and critical part of the educational process.
Some arts ideas for home!
K-12 students can use the drawing prompt on the calendar to draw something pertaining to a certain word for the day.
They can post their artwork using the hashtag #JCSJUSTDRAW and we will share it with the community.
We want to give students K-12 an opportunity to perform or showcase their talent! They can dance, sing, act or play an instrument and perform for their neighborhood on their front porch at 6:30 PM on April 6th and April 17th. Parents can video and post with the hashtag #JCSCONCERTONTHEPORCH and we will share them with our community!
If the front/back porch isn't comfortable for you, do it from your couch!
Download a PDF of the registration form and information HERE
June 1st - 12th
Camp is Monday - Friday for both weeks
9:00 AM - 4:00 PM
$200
East Jessamine High School Theatre Wing
Lunch is provided every day.
Your child will receive a camp t-shirt for performance at the end of camp.
Students will be performing "James and the Giant Peach, Jr"
​
Please fill out this registration form to secure a spot in the camp.
Once registered:
Please send payment separately.
Make check or money order payable to Jessamine County Schools with Arts+ and the child's name. We do not accept cash at this time.
If your child is in Jessamine County Schools, you may also pay online via Infinite Campus.
AT LEAST A PARTIAL PAYMENT MUST BE RECEIVED BEFORE YOUR CHILD
CAN BEGIN CAMP.
​
Send payment to:
Jessamine County Schools
Amy Harrod
871 Wilmore Road
Nicholasville, KY 40356
​
Payment plans available.
For more information, contact:
Amy Harrod, District Arts Coordinator:
Jennifer Hager, Arts+ Secretary:
​
JCS STRING
ORCHESTRA
​
Join us!
No experience
necessary
​
​
PRE-REGISTER FOR JCS ORCHESTRA AND RESERVE A SPOT!
​
Operated through the Jessamine County Schools Arts+ Program.
Scholarships available.
​
For more information, please contact:
Amy Harrod, District Arts Coordinator
Classes begin September 16th Who can join? 4th-12th Grade Students
Mondays/Wednesdays
5:45pm Beginner/Advanced Beginner
6:45 pm Intermediate/Advanced
Arts Organizations & Resources
Click the Images for more information
Jessamine County Schools
Arts Strategic Vision
Kentucky Department of Education

Arts & Humanities Curriculum
Core Academic Standards
Kentucky Department of Education
National Arts Education Association
National Association for Music Education
American Choral Directors Association
Kentucky Arts Education Association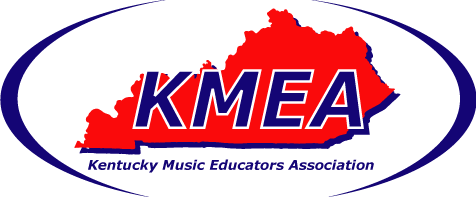 Kentucky Music Educators Association